The use of so-called smart phones to measure pollution, traffic and noise pollution has become the new favorite tool of researchers and companies experimenting in these areas. The SENSable City Lab at the prestigious Massachusetts Institute of Technology is no exception and is currently refining CO2GO, an application that allows users to individually adapt their mode of transport to reduce the collective footprint linked to mobility.
Everyone can, in their pocket and with zero effort except launching the application, determine the pace of his or her steps, car, bike, and ultimately the carbon footprint of his or her journey, whatever the modes of transport used. No need to have the latest smartphone, the researchers at SENSEable City Lab are using sensors already built into current models, which together with algorithms offer a powerful application of uncanny accuracy, capable of detecting the mode of transport used, from plane to wheelchair, and measuring the resulting emissions. "We use data recorded by sensors contained in smartphones such as GPS, accelerometers and geographic internet queries," said Kristian Kloeckl, project manager of CO2GO at SENSEable City Lab, who adds the possibility of using data recorded by laptop microphones to refine the calculation. The icing on the cake: to prohibit an increase in emissions associated with the use of the application "it is designed to use minimal battery," says Kristian Kloeckl. 
To calculate the average emissions related to different means of transport, the SENSEable City Lab team at MIT uses data issued by official environmental bodies of different countries, those of the Department of Ecology for France. Data that can vary depending on the approaches of different countries.
Competition between transport users
At the end of a commute, users can compare their emissions with others in their communities and adapt or modify their routes if they discover cleaner and quicker options. A new gadget reserved for more sophisticated citizens who already know that taking the subway is greener than driving a car? Perhaps, but the researcher says: "experiments show us that data delivered to the user in real-time can act as a powerful vehicle for awareness. You are more conscious of your impact on the environment when you have access to hard data." Ultimately, the user can "exchange routes with other low carbon users" on a common platform. In time, one can imagine light footprint competitions between users in different cities across a country? "The application compares your emissions with those of other citizens in your city and tells you if you contribute to a decrease or an increase in average emissions," says the researcher.
A Franco-American partnership
Is one application more effective than a diatribe lauding public transit? SNCF thinks so: the railway company, who already boasts an eco-comparator, has financially supported CO2GO for some time, hence the global launch of the application in France by the end of 2011. At its French release, CO2GO will be available free on an Android platform and "we will study the feasibility of an iPhone version in the next stage of the project," said Kristian Kloeckl. Also included is a calculation of calories burned thanks to transport, this application should motivate even the laziest of users to get moving.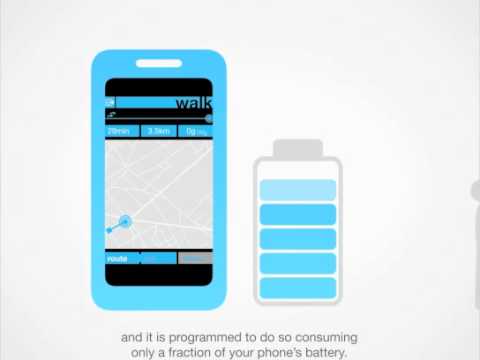 Content shared with our partner InnovCity.com, the online mag dedicated to urban innovation.
Translated by Genny Cortinovis
Credits : SENSEable City Lab, MIT